Watch
Who doesn't love mixtapes? Here's one from me to the universe.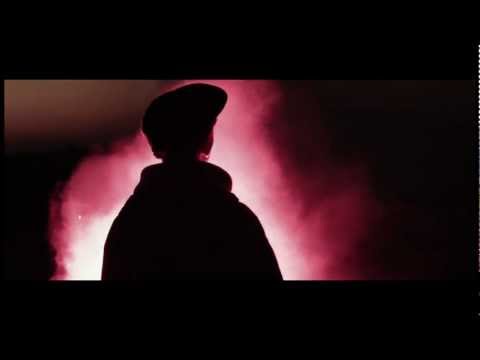 4 tags
The xx - Coexist (Young Turks)
The post-internet era has changed the pop landscape. The ADHD generation, who grew up on blogs, YouTube, Twitter, MP3s and any sonic tool imaginable at their fingertips, is reinvigorating pop and what that definition denotes. In Canada, Grimes' pop is the sort that melds goth-hued bubblegum and weirdo persona with such disparate influences as Mariah Carey and Skinny Puppy. In the U.K., The xx,...
ALBUM STREAM: Departures – Still And Moving Lines →
My favourite local album of 2012. 
6 tags
Pip Skid on Portage Place, the bus, and why...
Patrick Skene (Pip Skid), the caustic Brandon-bred rapper known for his biting verses and misanthropic views of most things, paints a picture of Winnipeg as a city where there is little opportunity to find a good job, biking is for fucking nutcases and public transit is a mobile insane asylum. Though his perspectives are often bleak about the city, Skene mentions that he's trying to be "less...
4 tags
Niki and the Dove - Instinct (Sub Pop)
The Swedish duo's debut is a bold escapade into the deepest corridors of the synth-pop genre. Making use of the pop spirit of Prince, strands of 1980s-drenched Giorgio Moroder, and Robyn's electro precision, the songwriting is all done with a sense of self-awareness and unabashed love for pop expression. Add in the many surprising embellishments (i.e. the South Asian inserts on Last Night and...
3 tags
Dance Movie - Interlopers (Independent)
Having already worked with Amelia Curran on 2010 EP, It's in the And, it was a no-brainer to get her to produce Dance Movie's first full-length, Interlopers. But when the JUNO Award-winning singer-songwriter proved too busy to produce the entire album, Tara Thorne, the journalist-cum-playwright-cum-musician and brainchild behind Dance Movie, looked to some of her other East Coast pals to do the...
3 tags
Beach House - Bloom (Sub Pop)
Beach House has a near spotless record when it comes to sublime output. And with the help of producer Chris Coady (Yeah Yeah Yeahs, Grizzly Bear), the Baltimore duo illuminated some of its most adroit dream-pop to date on 2010 titan Teen Dream. It came of little surprise, then, to see Coady take up the role again for Bloom, which recreates that wonderfully heavy-eyed atmosphere that fans have...
3 tags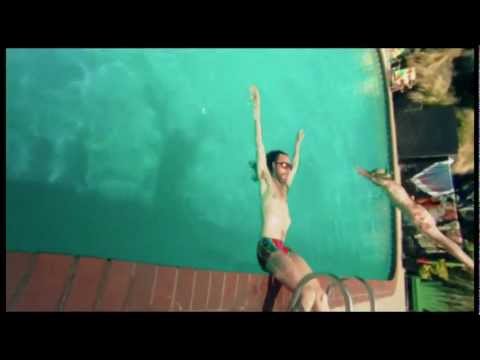 4 tags
Lorn - Ask the Dust (Ninja Tune)
Ask the Dust, even in its title implies alienation. Lorn, the Milwaukee-based electronic producer known for making bleak analogia, crafts a barren, industrial-riddled domain on his first full-length for the Ninja Tune label. Dark, menacing sonics and chilling synths unfold like a tug-of-war of between human and machine with each song mutating from crushing automations to airy atmosphere. With...
3 tags
The OF Tape Vol. 2 - Odd Future Wolf Gang Kill...
Last year, Odd Future, that posse of delinquent skate kids who proudly wear rebellion like a badge of honour, pissed off more than a few people: Tegan and Sara, Steve Albini, Christians, feminists. Not that we've never seen  misogyny, homophobia, wrist-slitting nihilism and fuck-the-world defiance before in hip hop, but much of the crew's output has been so ridiculously over-the-top that it's...
Free Download! →
Michael Rault's Whirlpool EP is real good and it's available for free download. You're welcome.
3 tags
Wellington's: The many lives of Winnipeg's...
At the dawn of the '80s, Winnipeg punks gathered in droves at Wellington's, the dark, grungy basement bar of the flea bag St. Charles Hotel. The venue supplied misfits and miscreants a place to call their own, away from the mainstay disco and country bars of the time. It would continue to provide a place for the city's underground to bloom until closing its doors in 1998. Today both Wellington's...
3 tags
Red River Book Shop: The Story Behind the...
Show posters and 10-speeds line the walkways of the Gault Building (Artspace). A large medieval looking door with graffiti tags opens onto Arthur Street. Stairs leading up to the entrance are cracked and crooked. Inside, used books are everywhere: on dusty shelves, piled high upon the creaky hardwood floors –some are even cunningly hidden among the records and VHS tapes of other sections. Dennis...
2 tags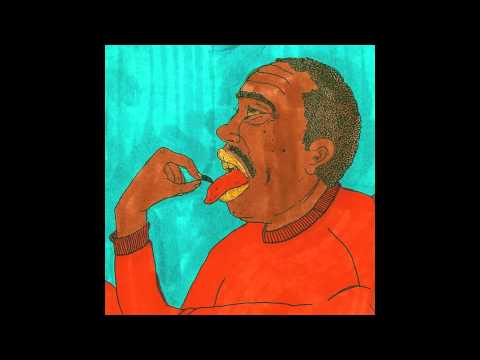 3 tags
Cold Specks - I Predict a Graceful Expulsion (Arts...
With a similar spirit and sentiment to Alan Lomax's field-recordings, and love for the sounds of the Deep South, Al Spx or rather, Cold Specks, the former Etobicoke, Ont. native who now calls London, England home, digs deep into the heart of blues and gospel traditions on her debut, which was recently shortlisted for the Polaris Music Prize. Heavy-hearted and gloomy, her dirge-like hymnals...
4 tags
Bonobo - Black Sands Remixed (Ninja Tune)
The Ninja Tune mainstay's return to his 2010 chill-out triumph, Black Sands, traverses a gorgeous selection of ultra-pillowy downtempo. With close to a dozen producers — including Floating Points, Mark Pritchard, Machinedrum, and Mike Slott — trying their hands at remixes, there's lots of sonic variation to behold. From Banks' beat-soaked remix of The Keeper to the bugged-out futurism of ARP...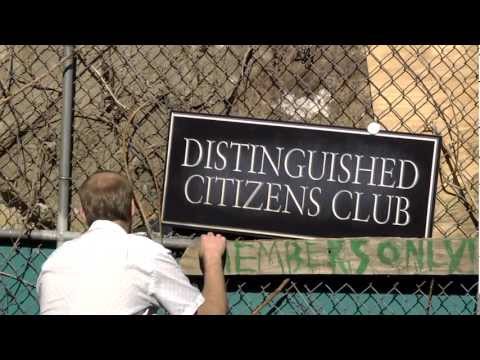 4 tags
Broken Water - Tempest (Hardly Art)
Sounding like the sonic love child of Kim Gordon and J Mascis, Olympia, Wash.'s Broken Water harkens all kinds of 1990s-minded noise-rock on its squalling sophomore, Tempest. The trio's angsty, I-don't-give-a-fuck garage skuzz blares like a drawn-out jam-session of sludgy freakouts. With blasts of wiry guitar and droning bass, the album is as sluggish as it is explosive. Drummer Kanako Pooknyw's...
The 2012 Polaris Music Prize Long List Is Here →
Lots of great acts were announced today as part of the illustrious Polaris Prize Long List, including one of my local faves, Cannon Bros. Big ups to those who made the cut, and even those who didn't (Apollo Ghosts!).  
3 tags
Zulu Winter - Language (Arts & Crafts)
Call it melancholic minimalism, noir pop, or something along those lines. In any case, Zulu Winter, the five-piece from Oxfordshire, England, creates a sort of dreamland ambiance informed by a cache of muses from T.S. Eliot to Moog progenitor Dick Hyman to Roman Polanski films. Let's Get Back to Front carries an effervescent dance beat shaped by airy rhythms and flourishes of electronica while...
3 tags
Apollo Ghosts - Landmark (You've Changed Records)
Vancouver's Apollo Ghosts got more attention than it could handle following the release of its sophomore Mount Benson, a stellar indie-punk foray that landed the group on the Polaris Prize long list. Landmark – its third LP and first full-length since – is the band reverting back to its DIY/punk beginnings. The recording has a skuzzy finish that shuns the studio polish of previous efforts (the...
Fantastic Life: A Sex, Booze, and Drug Fueled Trip... →
Author/artist Kevin Mutch provides a glimpse of his Fantastic Life in Winnipeg. (Thanks for the link, Rich!)
3 tags
Huoratron - Cryptocracy (Last Gang Records)
Finland isn't known for its occult output the way, say, Norway is (read: Norwegian black metal). But Aku Raski, the Helsinki-based electronic producer behind Huoratron, makes the type of heavy – and sort of scary – dance music that might go over well with the unholy set. Cryptocracy is front to back hardline electro delivered at decibels that could cause a seizure. Back in 2002, Raski was...
3 tags
Tanlines - Mixed Emotions (True Panther)
Electronic pop duo Tanlines started to amass some hefty buzz online around 2009 with a remix for Telepathe and the release of one-off track Flowers. Then tastemaking labels Kitsune and Young Turks let out singles and Tanlines' first EP for True Panther quickly followed. Debut LP Mixed Emotions relishes in the type of tropical atmospherics that might soundtrack an ultra-hip yacht party, with...
Top 10 Persecuted Artists →
From subversive filmmaker Pier Paolo Pasolini to middle-finger wagging artist Ai Weiwei. Super interesting piece on super interesting - some borderline crazy -individuals. 
3 tags
Maps & Atlases - Beware and Be Grateful (Barsuk...
Maps & Atlases is a band that seems to get better with each record. The second full-length since the critically successful Perch Patchwork takes the group's art-school ethos into heady new directions, mixing wonky and warped world-influences with spazzy riffs. There's generally a lot to take in aurally from Fever's swirling rhythms and shattering drum beats to the melee of synth, guitar and...
3 tags
Long Distance Runners - Tracks (Independent)
Nostalgic rock is big these days (read: Zeus, The Sheepdogs). Upon first glance, St. John's four-piece Long Distance Runners may come across as being just another band reveling in the rock of yesteryear. The group made its name in 2010 with its debut EP, which grabbed nods at the East Coast Music Awards the following year. Bathed in Kinks influences heard in the jangly beats and subtle twang...
Out of Line Theatre's The Sandwich, May 9 - 12 →
Video artist Richard Altman has supplied some seriously psychedelic visuals for this gig (read: dropping acid in your eye). 
4 tags
La Sera - Sees the Light (Hardly Art)
Vivan Girls' Katy Goodman plays the heartbreaker rather then the mopey dumpee on her sophomore solo record under the La Sera moniker. Featuring a series of break-up songs that slap you straight into moving on, there's a tad of love fatalism on the danger-riffed Drive On, but Goodman generally flips the switch on teen-dream heartbreak, reminding you that sometimes you're better off alone (Love...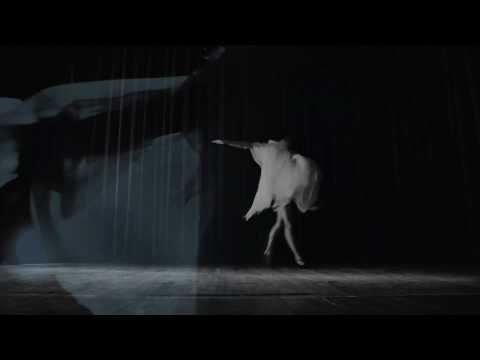 LIGHTSWITCH Lit Zine →
Taylor Burgess and his cooperative, technicolor literary zine. Check it on Do the Dada. 
2 tags
Georgia Anne Muldrow - Seeds (SomeOthaShip...
Georgia Anne Muldrow's Seeds is an organic stew of jazz, soul and hip hop. Opening with a golden-era backbeat that could score a Blaxploitation flick, and followed by the syncopated chatter of Wind, Muldrow injects a cosmic energy to tracks with her signature free-form flow. Aiding in the sonic odyssey are Stones Throw regulars Madlib and Dudley Perkins (aka Declaime MC, also Muldrow's BF), who...
3 tags
Old Time Machine - Old Time Machine (File Under:...
Joining labelmates Dan Mangan and Kathryn Calder, Whitehorse's Old Time Machine is another strong addition to the FU:M roster. With Ryan McNally on banjo, mandolin and ukulele and Kyle Cashen on vintage electronics, the "duo of one-man bands" works dreamy folk to perfection. Bringing in junkyard blues and melodic tones, tracks have that creaky, well-worn feel, but with a modern touch...
3 tags
Dumb Angel - Eight Moments of Spring (Clamour...
Eight Moments of Spring is a collection of meditative tunes that channel its panoramic namesake. Saskatchewan-born Shaun Mason has performed solo under the Dumb Angel moniker since 2006, but with Mason's relocation to Montreal, the project has since expanded into a four-piece. Produced by fellow Prairie ex-pat, Jace Lasek of the Besnard Lakes, the third release for Mason is ethereal guitar folk...
4 tags
Eight and A Half - Eight and A Half (Arts &...
The debut LP from Eight and a Half is an electronic opus, replete with hazy beauty and dark, enveloping atmosphere. There is blissful synth-pop done through a Tron lens (Scissors) and splotches of pop gravitas that could rival Coldplay (Took a Train to India). The side-project of Dave Hamelin and Liam O'Neil (both former members of The Stills) and Broken Social Scene drummer Justin Peroff,...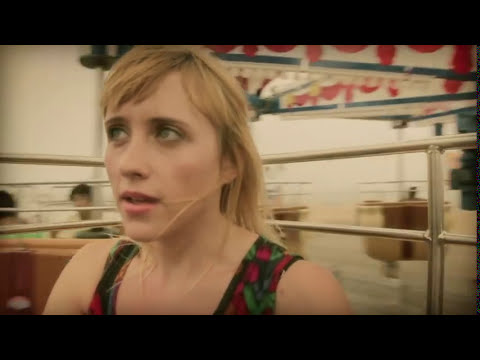 3 tags
Yellow Ostrich - Strange Land (Barsuk Records)
Wisconsin-born Alex Schaaf was making sweet lo-fi folk jams in his bedroom two years ago, and then he released his debut The Mistress to a wave of critical praise, moved to New York and his one-man show became a three-piece band, adding multi-instrumentalist Jon Natchez and drummer Michael Tapper to the mix. The effect is spectacularly noisier. Atop Schaaf's wanderlust-inspired vocals, Up in the...
3 tags
Band of Skulls - Sweet Sour (Vagrant Recordings)
It has been three years since Band of Skulls' debut Baby Darling Doll Face Honey, and this time out the band sets its sights on "beefier songs for bigger stages." The Southampton, U.K. trio fill the space between The Kills and Black Rebel Motorcycle Club with vitriolic tunes such as The Devil Takes Care of His Own and You're Not Pretty But You Got It Going On. The group's love for...
3 tags
The Darcys - AJA (Arts & Crafts)
Less than a year ago, The Darcys were dealing with some serious flux. Having recently lost its lead singer, and in the midst of a messy legal battle over the release of its self-titled sophomore album – which was eventually released for free – the band somehow soldiered on with guitarist Jason Couse taking over vocal duties. The band finds deliverance through follow-up AJA, an adaptation of...
3 tags
Zeus - Busting Visions (Arts & Crafts)
Like a bunch of shaggy-haired Rip Van Winkles who overslept 40 years, Zeus' brand of retro rock was written with the 1970s, Trans-Ams and Lynyrd Skynard on the brain. This time out, that boogie rock fare that Zeus has been working to perfection is crisper and more badass. The chugging Are You Gonna' Waste My Time and Anything You Want Dear could be Foghat jams if the lead singer was British,...
3 tags
Field Music - Plumb (Memphis Industries)
Seven years since its squalling debut — and all of the 'post-punk revivalist' tags that followed —Field Music is back with more of that intelligent, envelope-pushing wonk it does so well — and this time, the band seems hell-bent on pushing the envelope even further. Plumb comes off as a sonic pastiche: a sophisticated mélange of disjointed sounds. Post-punk guitar spasms pop up, but there's also...
3 tags
Said the Whale - Little Mountain (Hidden Pony)
Said the Whale meanders its way towards maturity on its third album. Little Mountain is a musical road trip of sorts with narratives touching on locales from The Rockies to Arkansas and the band's signature sprightliness guiding the voyage. Big Sky, MT, a folk-tinged tribute to vocalist/guitarist Ben Worcester's grandfather, and Jesse, AR, about a boy from Arkansas who finds love in Edmonton,...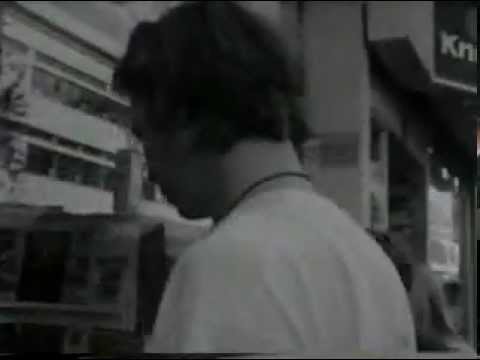 5 tags
ZZBRA - ZZBRA: Original Motion Picture Soundtrack...
The newest incarnation in Moka Only's lengthy oeuvre comes in the form of the conceptual ZZBRA: a motion picture by Stuey Kubrick that never was starring Moka and his West Coast pal Evil Ebenezer. We're told that all that remains of the Pan-African adventure epic set deep in the jungle is the soundtrack. The Draft Dodgers (Stuey Kubrick and U-Tern) handle the beats and the beats come big and...
2 tags
Camobear Green: 10 Years of Camobear Records...
Vancouver's Camobear Records has prided itself in "the tradition of dope hip hop" for over 10 years. And this latest anthology is a testament to that ethos. The 20-track LP features some of the finest artists in Canadian indie-rap from coast-to-coast — from the easy beats of The Lytics (Last Bit) and Josh Martinez's tree-hugging love note to BC (BC Trees) to Snak the Ripper's scary...